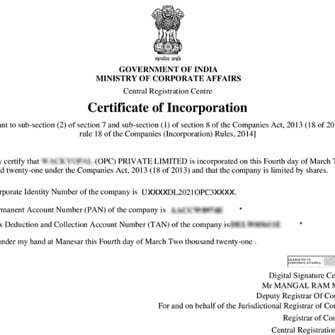 Pan Card
Passport
Voters Identity Card
OPC Registration
One Person Company registration including Government Fee & Stamp Duty*. Incorporation kit with share certificates.
One Person Company Registration
What is OPC registration?
One Person Company in India is a new concept that has been introduced with the Companies Act 2013. One Person Company in India is incorporated by a single person. Before the enforcement of the Companies Act 2013 a single person was not able to establish a company. An OPC has the features of a Company and the benefits of a sole proprietorship. Earlier if a person had to establish a business then he or she should only opt for a sole proprietorship.